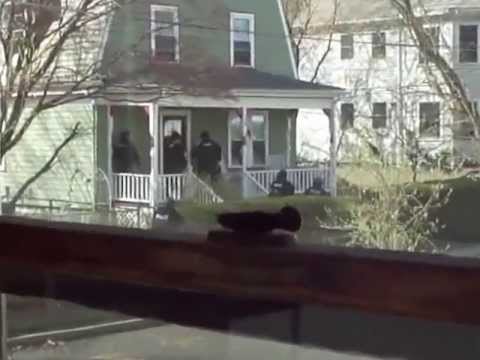 3 tags
3 tags
I'm digging Justice Sotomayor. Voice of reason...
Another Justice Sotomayor criminal procedure opinion out today, in a technical deportation case about whether possession of 1.3G of marijuana constitutes an aggravated felony and thus is deportable,  Once again, the good justice gets it right (not deportable).   She is proving herself to be the primary voice of reason on the Court in the area of criminal procedure.  And I am liking her more and...
5 tags
The consequences of turning Bean-town into Baghdad
For the last several days I have been bothered by what I saw transpire in Boston.   Initially my concern was focused on plans to use the "public safety exception" to avoid Mirandizing Tsarnaev once he was apprehended. But there was something deeper that I could not initially put into words.  It was a deep sense of discomfort at the image of police dressed like storm troopers going house to house,...
5 tags
Yes, I care that the Boston marathon suspect has...
"No person shall be compelled in any criminal case to be a witness against himself."  Those are the words of the Fifth Amendment.  It says nothing about a "public safety" exception.  And what the government can do  to the most serious offenders, it can do to you or me too.   Justice demands that the suspect be read his rights, and have access to counsel, from the beginning...
4 tags
You know you are in trouble when..
a Supreme Court opinion begins with.. SOTOMAYOR, J., announced the judgment of the Court and delivered the opinion of the Court with respect to Parts I, II–A, II–B, and IV, in which SCALIA, KENNEDY, GINSBURG, and KAGAN, JJ., joined, and an opinion with respect to Parts II–C and III, in which SCALIA, GINSBURG, and KAGAN, JJ., joined. KENNEDY, J., filed an opinion concurring in part. ROBERTS,...
relightenment asked: I too find it to be an interesting time for Fourth Amendment jurisprudence. May I ask you whom you agreed with more: Scalia's majority opinion or Kagan's concurrence?
Truncated transcript from today's SCOTUS argument
Just perfect! courtneymilan: For those of you who don't want to read the transcript of the oral argument in Hollingsworth v. Perry, which is all of 82 pages long, or whose heads exploded when you tried to read it, I've written a helpful summary. It's available below the jump. This summary is still fairly long, but it's shorter and I've worked to make things as accessible as possible to those...
5 tags
Interesting Times for the Fourth Amendment: The...
In all of the excitement over the marriage equality cases,  the Court's important decision in Florida v Jardines has gone by the wayside. Jardines involves the use of a K-9 narcotics dog sniff done on the front porch or curtilage of a home.  This was the second case in 13 months in which Justice Scalia has decided a search and seizure case using his newly reborn "trespass doctrine."  Last...
1 tag
I want to live in a country that prioritizes...
This captures my views so well.    
"Speak peace. Speak peace now. Live peace. Live peace now. Be peace. Be peace..."
– Derrick Weston,  http://derricklweston.wordpress.com/2012/12/14/advent-day-13-i-dont-want-to-write-about-peace-right-now/
Three days until the Alabama adventure
I finish grading finals tomorrow, and then on Sunday morning, at 6am, I head off with 40 college students and 4 other faculty/staff mentors on a Leaders of Social Change Trip to Birmingham, Alabama.  A ten hour bus ride, staying in a YMCA Camp outside of Birmingham (its actually a retreat center, with beds, showers, etc..) and then five days of visits to civil rights sites and service...
Well played, student, yes... well played indeed. ...
I teach a constitutional law course oncriminal procedure and evidence, and after 15 weeks of caselaw, I give the class a novel to read, Michael Connelly's The FIfth Witness, one of the great courtroom dramas of our day.    Easy read, we discuss it, they write a reflection paper for the final.   Those papers were due this morning at 10am.    Sometime in the middle of the night I received an...
3 tags
"A few years later, jury duty again. The judge states that the defendant is..."
– Neil deGrasse Tyson (via politicalprof) The absurdity of the war on drugs.
4 tags
2 tags
3 tags
1 tag
1 tag
2 tags
What Jesus Said About Gay Marriage
Absolutely nothing.   
1 tag
"I refuse to impose my religion on others."
– Vice President Joe Biden. SO SAY WE ALL. 
1 tag
"It's in Apple's DNA that technology alone is not enough. It's..."
– Steve Jobs
1 tag
1 tag
Pulpit Freedom Sunday -- Endorse away!
I am sick and tired of hearing about "Pulpit Freedom Sunday," and how it violates the freedom of speech of pastors not to be able to endorse candidates.  I am all for it.   Endorse away, but when you do… turn in your church's tax exempt certificate, and start paying for the services that your church is receiving, and yet not paying taxes for.  If you want a huge tax break...
5 tags
Embrace your inner 47 percent
Embrace your inner 47 percent.   I don't think its the way to win a presidential election, but why not.   He already lives in a fantasy world where President Obama is a socialist, why not go whole hog in and try to convince us that his fantasy world is real.     Once again, I say, THANK YOU MOTHER JONES!    Mitt Romney on Tuesday fully embraced the substance of his secretly recorded...
2 tags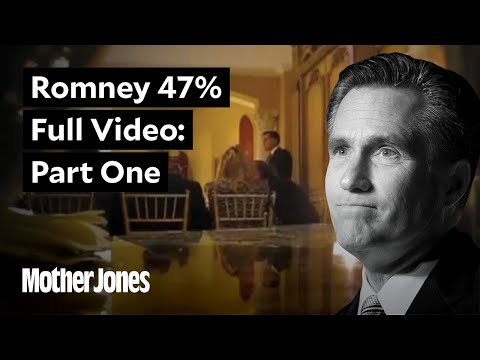 1 tag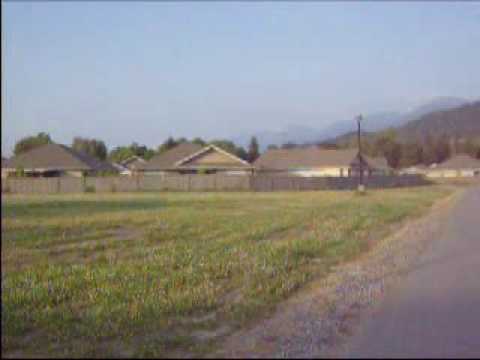 A Prayer for the 11th Anniversary of 9/11
This came from the Rev. Mark Sandlin,  author of The God Article.   His words are powerful, poignant, and worth repeating.   A Prayer for the 11th Anniversary of 9/11 Good and gracious God, Today we come before you with heavy hearts as we remember the events of 9/11. For some of us today is a mixed bag of emotions. We hurt deeply for those who lost their lives and those who lost their loved...
1 tag
We remember.
We remember those who senselessly perished eleven years ago today in New York, Pennsylvania, and Washington.   We should also remember the way we opted to surrender our civil liberties  - the very things that make us uniquely American — out of misplaced fears in the months that followed.   We must also remember the way we sat silently, as those who looked different from us were profiled,...
4 tags
The unwritten law is a myth
MANION: I want a lawyer to defend me Mr Biegler, not someone to throw me to the wolves." PAUL: I'm giving you the first reaction to what I know about your case. MANION:  You're forgetting that Barney Quill raped my wife.  I have the unwritten law on my side. PAUL:  Lieutenant Manion, the unwritten law is a myth.  Anyone who commits a murder on the theory that it does exist has...
Dear Tumblr,
dailyvidette: What on earth is going on. I do not enjoy you changing on me all randomly like this. Please go back to how you used to be. Thanks much. Amen to that.    
1 tag
"If you can afford to buy an election, you can afford to pay higher taxes."
– random internet wisdom.    So true.
2 tags
Sixty Days and Counting.... Game ON
"I don't know what party these men and women belong to. I don't know if they'll vote for me. But I know that their spirit defines us. They remind me, in the words of Scripture, that ours is a "future filled with hope." And if you share that faith with me – if you share that hope with me – I ask you tonight for your vote. If you reject the notion that this nation's promise is reserved for...
1 tag
2 tags
"If you turn away now – if you buy into the cynicism that the change we fought..."
– President Barack Obama